vDog
I have been working in IT sector for about 5 years, thought it's time to share my knowledge and get some points for it.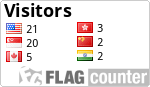 Busselton, Australia
Member for

4 years, 1 month

0 profile views
Last seen

Aug 21 '15 at 2:19
Keeping a low profile.
This user hasn't posted... yet.